Essential Oil Safety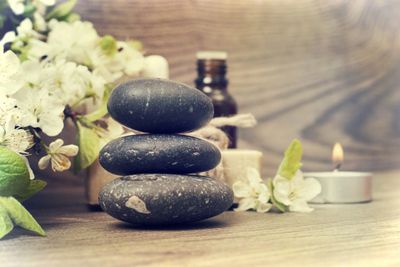 Here are a few basic essential oil safety tips
Always dilute essential oils before use. Many essential oils may cause burns and excessive irritation when used neat. There are a couple of exceptions. For example, occasionally you can apply 1 drop of neat lavender or tea tree onto a pimple, insect sting or small cut using a cotton bud. Always dilute though when applying on children.
Do not take essential oils internally. Unless you or the aromatherapy practitioner are properly trained in the safety issues of internal uses of essential oils, it is best avoided.
Try to vary the essential oils that you use on a regular basis. This can help to avoid developing sensitivites to your most used essential oils.
When it comes to using your essential oils, try to remember that less is more. Essential oils are highly potent and sometimes just 1 drop will do.
Keep essential oils away from children and pets.
If diffusing essential oils when your pets are around, always make sure that you have adequate ventilation and that your furry friend can leave the room easily.
For more helpful safety information, visit The National Association Of Holistic Aromatherapy at http://www.naha.org.